On Tuesday, November 6, Alexandria voters will elect School Board members to represent each of the three districts in the City of Alexandria (PDF).
On Wednesday, October 24, from 7 to 9 p.m. at Minnie Howard Campus, voters will have the opportunity to ask questions and hear from the candidates for all nine School Board seats during a public forum. The event is sponsored by the Alexandria PTA Council (PTAC), whose goal is to support the education of all of our city's children.
The forum will include time with all of the candidates for the first hour, then question-and-answer sessions by district for the second hour.
Did you know?
The School Board is an elected body of nine members that adopts policy for the daily operation of schools and sees that school laws are properly explained, enforced and observed.
Voters can vote for up to three candidates in their district.
Each School Board member serves a three-year term, with current terms expiring on December 31, 2018.
The School Board Chair receives $17,000 and Board Members receive $15,000 per year.
Learn more about how the School Board works:
On the ACPS website you can: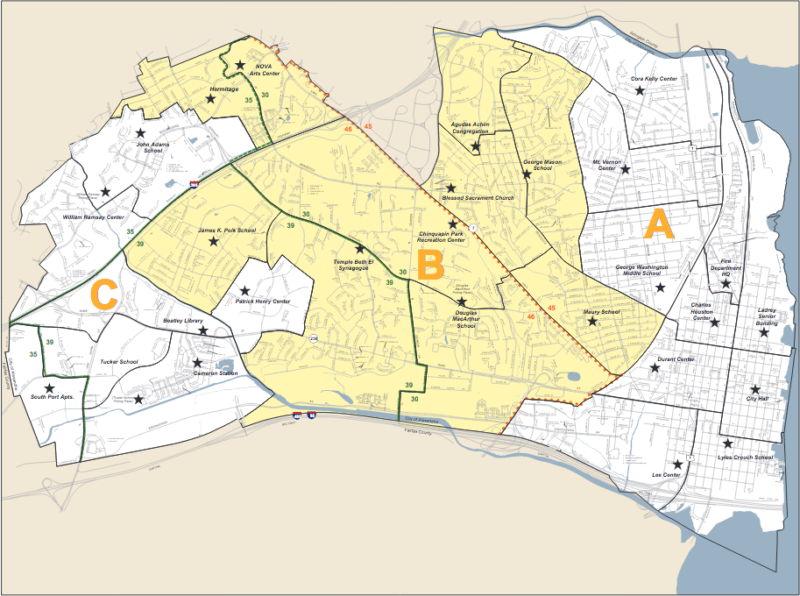 The candidates for each district are:
District A
William (Bill) Campbell
Jacinta Greene
W. Christopher (Chris) Harris
Michelle Rief
Marc Solomon
Chris Suarez
District B
Cynthia (Cindy) Anderson
Jewelyn Cosgrove
Margaret Lorber
Veronica Nolan
Abigail Downs Wacek
District C
Meagan Alderton
Ramee Gentry
John Lennon
Dianara Saget
Heather Thornton
Those listed in bold are current school board members.