T.C. Williams teacher Mary Ellen McCormick has won a regional award from the Network for Teaching Entrepreneurship (NFTE) for her lesson plan and unit on the topic of biomimicry.
McCormick, a Master Educator for the NFTE, created a lesson plan unit on the topic with support from her colleagues Jen Ushe and Patrick Earle.  
"I am thrilled to be awarded the regional Model Teacher Finalist! It was quite a rigorous process involving an application, lesson plan submission and creating a video teaching the lesson," she said, adding that the final piece was a class visit and a review from an NFTE administrator.
In January she attended a one-day teacher innovation summit at the United States Patent and Trademark Office, where she learned about biomimicry: the approach to inventing that uses nature as a guide and seeks sustainable solutions to problems.
"I became so excited I could not wait to share it with all my Entrepreneur students!" she said.
McCormick, a finalist for the National Teacher challenge, will present her project this summer at NFTE's Summit in Chicago.
The NFTE is a nonprofit national education organization focused on activating the entrepreneurial mindset in young people through education. The national NFTE Model Teacher Challenge (MTC) competition challenges educators to perform at the highest levels in order to promote consistent student achievement.
The MTC has identified top teachers in school districts across the country. This cohort demonstrates effective classroom management strategies, sound pedagogical content knowledge, data-driven decision-making, and a belief that passing along these skills to their students will positively impact their futures.
Read about some of her current and previous students and their successes: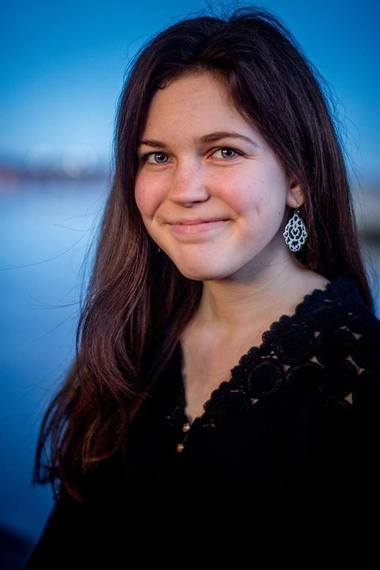 How I Started a Business in High School: An Interview with Patriot Portraits Founder Abby Hamilton, a T.C. Williams alum, from HuffPost
"From the first day of my Entrepreneurship class my junior year, my teacher, Ms. McCormick, coupled with the NFTE staff and mentors, tirelessly invested in my success." —Abby Hamilton

One of the Top Young High School Entrepreneurs in America Is a High School Senior in a Suburb of Washington D.C., from HuffPost