It may not be the horror story you are expecting but it is a beautiful piece of storytelling that will keep you guessing until the very end
Alexandra McArver
Netflix's 2018 series The Haunting of Hill House was a modern ghost story that arrived at "too nice" of an ending. Based loosely on the Shirley Jackson novel, it chronicled the way violence leaves a hole in the world, and how trauma lingers. But it also was simply the story of a broken family and how each member was affected by the horrible things that had haunted their childhood home.
The show was filled with strong performances and unsettling images both overt and subtle. Hill House did a fantastic job with its gothic-horror elements, until its tenth and final episode, which one reviewer for NPR said arrived at "a place of over-explained, mystery-banishing, subtext-exposing plainness."
In the series' second installment, The Haunting of Bly Manor, creator and showrunner Mike Flanagan seems to have learned a lesson from Hill House's flaws, and course-corrected. Bly Manor is in no way a sequel to the events that took place in Hill House, it is an entirely new story with an entirely new cast of characters, although many of the actors in Hill House that helped to make the show so unique have returned to play new roles in Bly Manor.
Where Hill House seemed to drag out the first half of its season with episodes that focused on each family member in turn, Bly Manor's story belongs more centrally to Dani (a returning Victoria Pedretti), an American au pair hired by Lord Wingrave (a returning Henry Thomas) to look after his creepy niece Flora (Amelie Bea Smith) and arguably creepier nephew Miles (Benjamin Evan Ainsworth) at his family's country home, following the tragic deaths of their parents.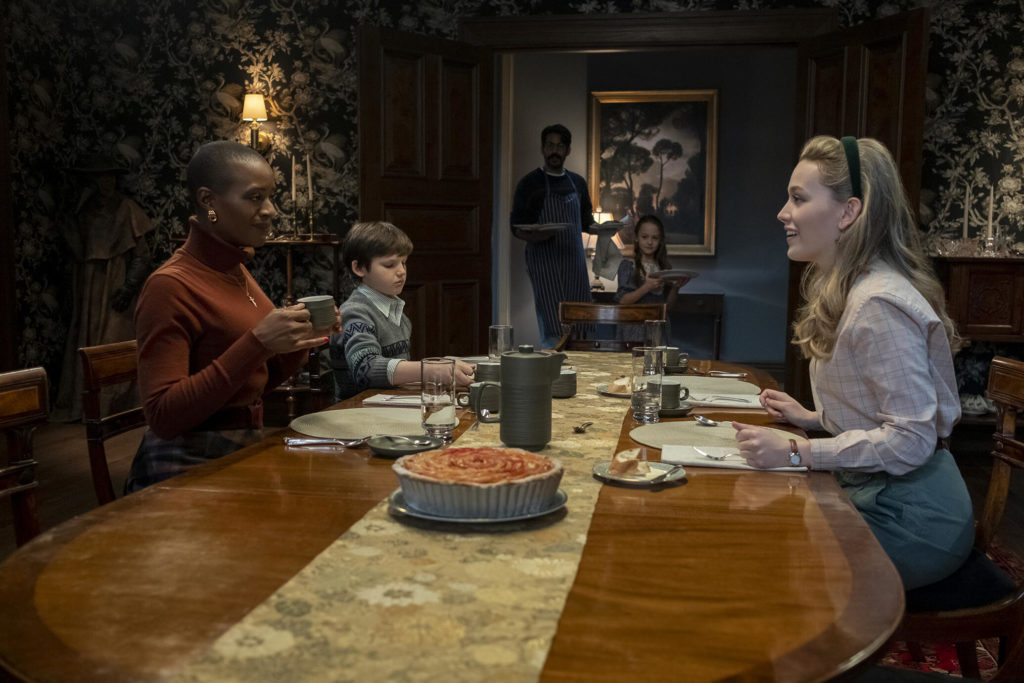 The character names may sound familiar if you are a fan of Henry James' novel The Turn of the Screw. The start of Bly Manor follows a similar plot of the novel. However Bly Manor's story is set in the 1980's so characters are dressed in high-waisted jeans and pouf-shouldered tops instead of corsets and gowns.
The strong performances do a fantastic job generating empathy for the characters and their situation. American actress Pedretti does a great job uber-Americanizing her au pair to contrast with the Brits surrounding her. As young creepy Miles, Ainsworth is tasked with being wise-beyond-his-years, and manages to do so easily, without overdoing it as some child actors may have done. And T'Nia Miller, as Bly Manor's housekeeper Hannah Grose, shines when she becomes the focus of an informative mid-season episode full of twists and turns.
As soon as the new au pair arrives at Bly Manor, it is clear things aren't what they seem; the housekeeper keeps skipping meals and house chef Owen (Rahul Kohli) describes Bly as a "gravity well" that traps people. Dani starts to glimpse people who no-one else seems to see and there's a mystery surrounding the deaths of the Wingrave parents, as well as the previous au pair Rebecca Jessel (Tahirah Sharif), who drowned in the nearby lake.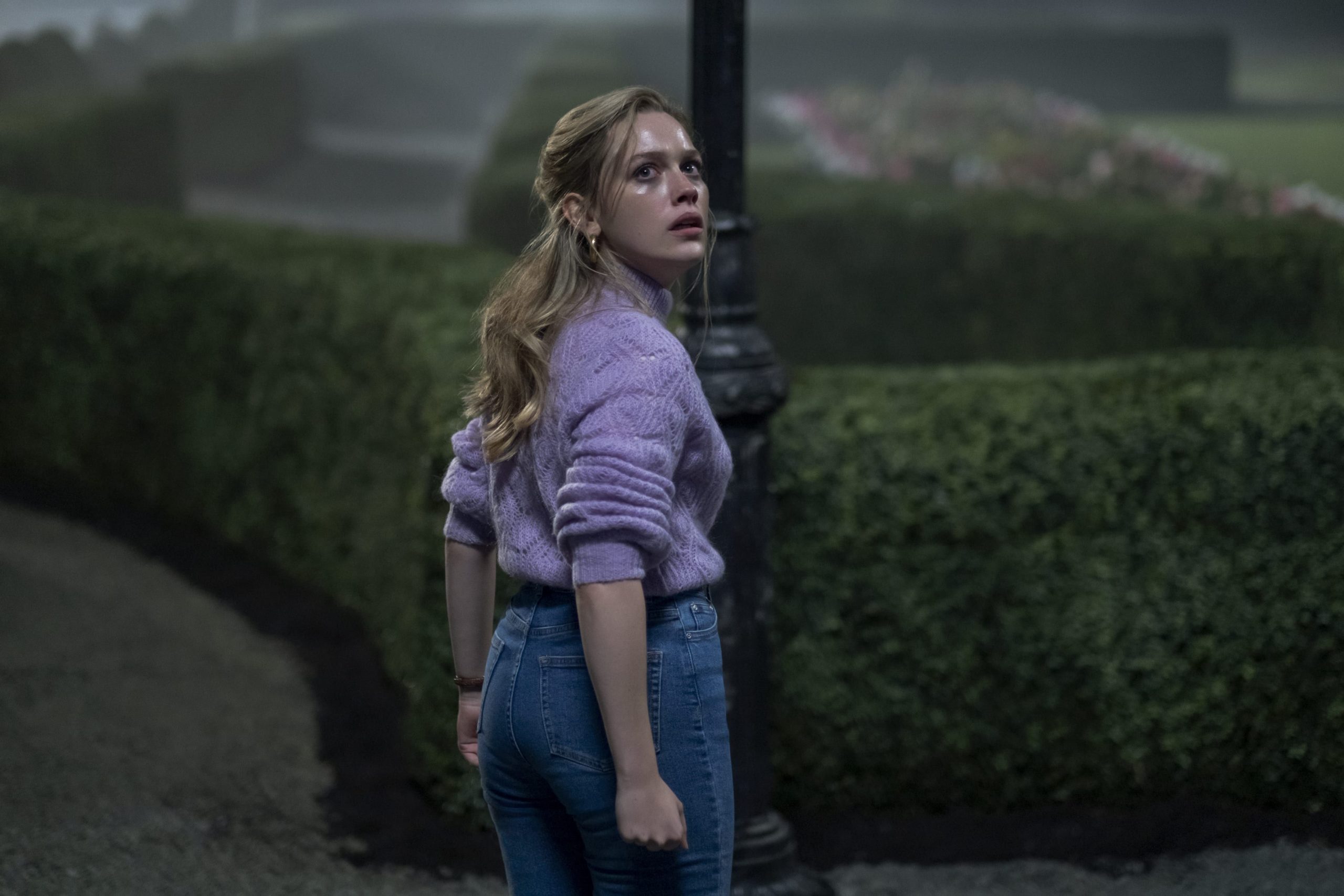 Occasionally, philosophical conversations about life and death slow the story down. Flanagan's ghosts pull double duty as a metaphor for grief and loss, but this time he chooses to make them real, explaining their origins. He uses one episode to display the ghosts' narrative — and it comes off a little disjointed.
As a whole, Bly Manor is hypnotic. It holds you with a character's sad gaze or induces a state of wonder with the magical score from The Newton Brothers. It's less scary than Hill House, with imagery that doesn't quite match the memorable "Bent Neck Lady." But, Bly Manor's jumpscares have an added psychological terror and Flanagan continues to fill frames with negative space alive with mirrors, doorways and curtains.
The Haunting of Bly Manor will stay with you for days. Prepare to check all the mirrors in your house a few times before that chill on the back of your neck goes away.