The Professional Learning Management System (PLMS) manages registrations for professional development workshops, courses, and other professional learning opportunities. The system also tracks individual user's accumulation of recertification points earned for completed professional learning activities. 
Log in to PLMS using your ACPS employee ID number as both the User ID and password.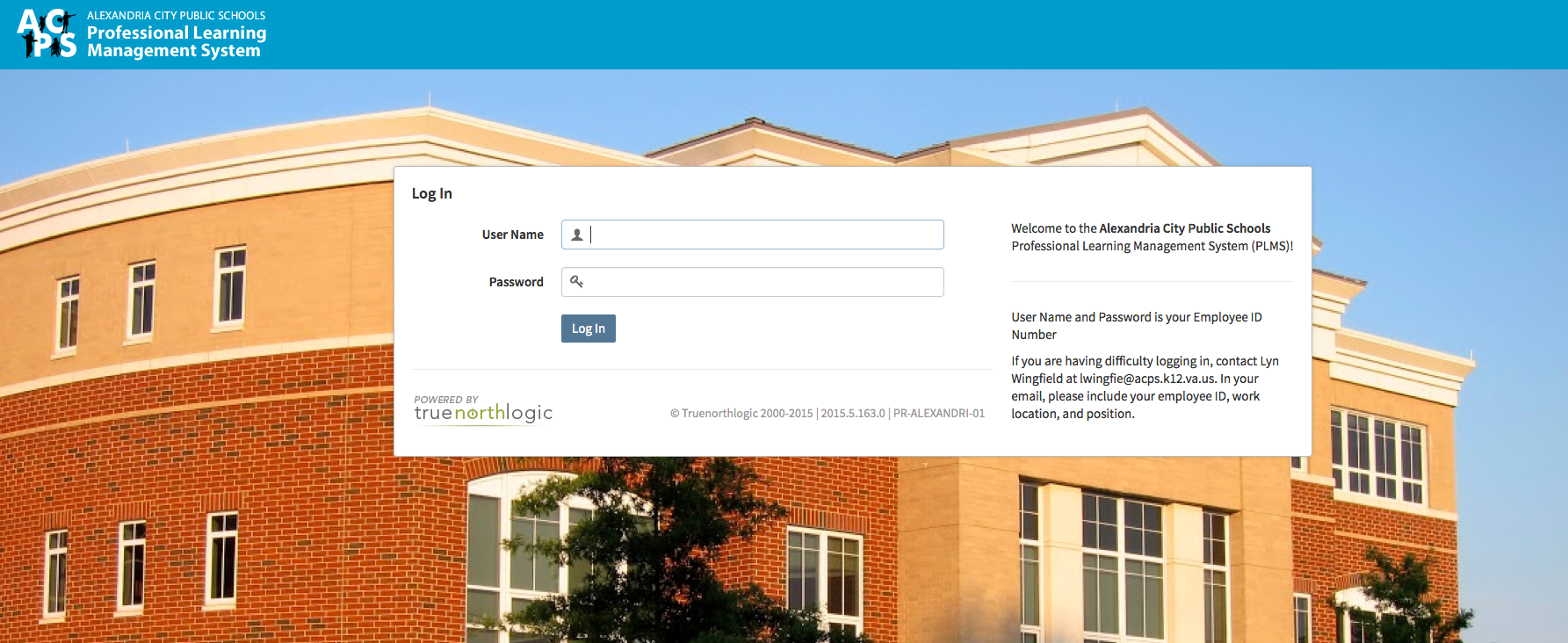 ---
Information for Professional Learning Facilitators
In order to place a course on PLMS please contact your department or building PLMS point person. If you are unsure of who this is, please contact Cory Kapleski in the Office of Professional Learning. Please note that feedback forms are integrated into the Professional Learning Management System; participants must complete feedback forms in order to receive their recertification credit. 
Hosting PL @ Central Office? Make sure participants are informed about Parking Options