Whether you are new to the profession or just new to ACPS, being a new teacher can be challenging! The ACPS Office of Professional Learning aims to help our newest additions by providing support, structures, and guidance.
Are you a new teacher or new ACPS hire getting ready for 2017-2018 school year? Welcome! We highly recommend you spend some time this summer checking out the professional learning website! Check out Professional Learning on Demand to gain insight into what teaching in ACPS looks and sounds like, and pick up tips for effective instruction! See ACPS master teachers and students in action with our Classrooms in Focus video series, get expert advice from instructional coaches through our Coach's Cut videos and learn how to use ACPS programs or unpack important ACPS documents with our How-To series of videos. In addition, view the Teaching Channel's New Teacher Survival Guide, a video series aimed at helping new teachers during their first years in the profession.
---
Targeted Videos for New ACPS Teachers
This video provides you with an overview of our division, our schools, and our beliefs.
As you begin with us here at ACPS, we recommend you learn about the gradual release model of instruction. The Gradual Release Model is a researched based, best practice instructional model where teachers strategically transfer the responsibility in the learning process from the teacher to the students (Fisher & Frey). Typically, the model of teaching has four phases: I DO- where the teacher models the lesson objective in a focus lesson, WE DO- guided instruction with both input from the teacher and the students, YOU DO TOGETHER: Collaborative learning in small groups or partners and YOU DO ALONE- independent practice. Here are some helpful videos to guide your understanding, click the title links for more information including the teachers' materials and lesson plans:
Elementary: Gradual Release Model

Elementary: Explicit Instruction

Secondary: Gradual Release Model

---
New Teacher Book Recommendations
Want to take part in some self-paced, individualized professional learning this summer as you prepare for the new year? Check out one of these titles from our Virtual Professional Learning library.
Need the password? Email your building's principal, or supervisor or contact the Office of Talent Development.
---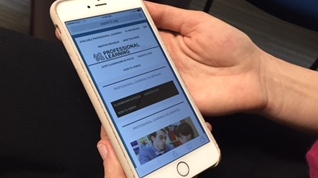 Follow Us @TeachACPS
Are you spending your summer on social media? Follow ACPS professional learning on Twitter @TeachACPS! We are passionate about teaching and learning, student achievement, professional learning, and all things instruction! We will keep you informed about updates to the website, new videos featuring ACPS teachers, available professional learning, trends in education, and up-to-date on all the great PL going on around the division!
Contribute to the TeachACPS story by using the hashtag #TeachACPS. Let us know  how excited you are to join the #TeachACPS team, or when you're taking part in meaningful PL, taught a great lesson, learned something interesting, are reading a new education book, are planning a new instructional activity, or are just having a great ACPS day! We look forward to hearing from you! Tweet at us with questions about teaching and learning at ACPS too! We will be so happy to hear from you! Welcome to the #TeachACPS family!
---
Recommended Links for New Teachers: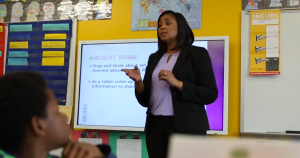 Virtual Professional Learning Library
The Teaching Channel's New Teacher Survival Guide
Be sure to subscribe to the site from the homepage and come back often, as new tools, texts, templates, and videos are added often!